BWF World Championships 2023 Final results as the tournament closed in with South Korea dominated gold titles as An Se Young beat Carolina Marin, while home duo Kim Astrup/Anders Skaarup Rasmussen defeated by Kang Min Hyuk/Seo Seung Jea.
This year, all the stars from around the globe gather in Denmark to battle for the unarguably most honorable title of the sport. The tournament ended in dramatic fashion.
M88 Mansion sponsors BWF World Championships 2023.
Click here for more BWF Word Championships 2023 results
Lee Zii Jia and Loh Kean Yew into 2nd round
Day 2 Results: Sindhu out in second round
Day 3 Results: Top seeds crashed out
BWF World Championships 2023 Finals Results
XD – Seo Seung Jae/ Chae Yu Jung (South Korea) 2-1 Zheng Si Wei/Huang Ya Qiong (China) 21-17, 10-21, 21-18
WD – Cheng Qiing Chen/Jia Yi Fan (China) 2-0 Apriyani Rahayu/ Siti Fadia Silva Ramadhanti (Indonesia) 21-16, 21-12
WS – An Se Young (South Korea) 2-0 Carolina Marin (Spain) 21-12, 21-10
MS – Kunlavut Vitidsarn (Thailand) 2-1 Kodai Naraoka (Japan) 19-21, 21-18, 21-7
MD – Kang Min Hyuk/Seo Seung Jae (South Korea) 2-1 Kim Astrup/Anders Rasmussen (Denmark) 14-21, 21-15, 21-17
Stats behind the medal
Seo Seung Jae/Chae Yu Jung are Korea's first world championships mixed doubles gold medallists in 20 years. Kim Dong Moon/Ra Kyung Min won the final against Zhang Jun/Gao Ling two decades ago.
25-year-old Seo Seung Jea, who was part of the South Korea team winning gold at Sudirman 2017, set up a gigantic history record for himself after he went on to accompany Kang Min Hyuk (Men's Doubles) to beat host pair Kim Astrup/Anders Rasmussen in a stunning comeback.
Seo Seung Jea is now:
FIRST PLAYER to win 2 GOLD MEDALS in the same World Championships edition since Zhao Yunlei in 2015!
FIRST MALE PLAYER in 24 YEARS (since Kim Dong Moon in 1999) to win 2 GOLD MEDALS in the same World Championships edition!
Korea continue their dominance this year in Copenhagen, as 21-year-old An Se-young becomes the Republic of Korea's first women's singles champion after her mesmerizing performance in the final against three-time World Champion Carolina Marin.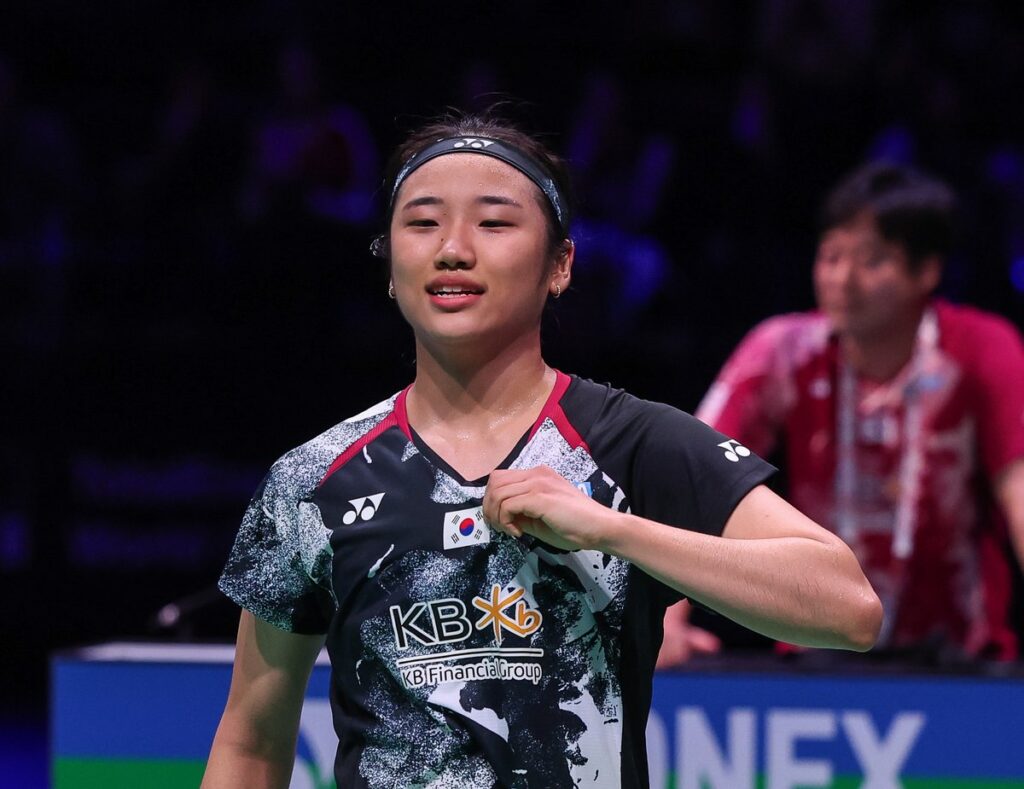 Meanwhile, it's a three-peat for the women's world number one pair of Chen Qing Chen and Jia Yi Fan of China.
With their 4th gold medal, China duo Chen Qing Chen/Jia Yi Fan has become the most successful women's pair in the history of world championships. They are also the first ever to win three straight women's doubles titles.
Finally, Thailand have their own hero, Kunlavut Vitidsarn, who cruised past Kodai Naraoka to clinch the first of his country's ever men's singles gold.