BWF World Championships 2023 Day 3 Highlights as top seeds from Indonesia Fajal Alfian and Muhammad Rian Ardianto were eliminated by Chinese Taipei pair Lee Jhe-Huei/Yang Po-Hsuan, while Caroline Marin dominated Iris Wang to advance in the third round.
This year, all the stars from around the globe gather in Denmark to battle for the unarguably most honorable sports titles.
M88 Mansion sponsors BWF World Championships 2023.
Click here for more BWF Word Championships 2023 results
BWF World Championships 2023 Day 3 Highlights – Alfian/Adrianto crashed out
The world No.21 Chinese Taipei pair got the better of the top-ranked Indonesians 21-18 21-19.
Alfian and Ardianto struggled against Lee Jhe-Huei/Yang Po-Hsuan, who admitted that their confidence and determination played crucial roles in the victory.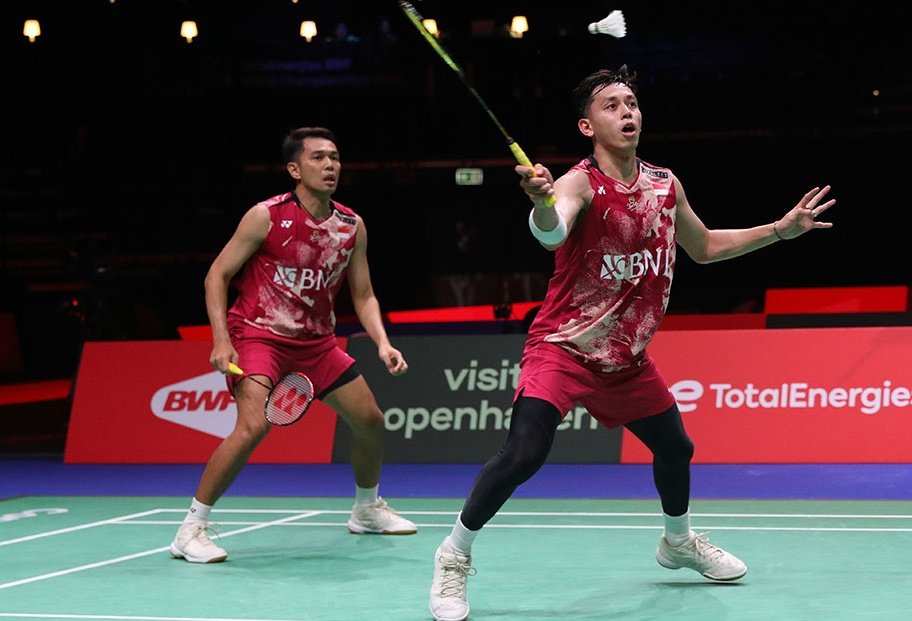 "We'd played one match already while they were playing their first match, so we were more used to the conditions," said Lee Jhe-Huei.
"We'd lost to them previously, but they were all close, so we believed we could pull it off today."
Meanwhile, the defending champions, Aaron Chia/Soh Wooi Yik, know how to keep their feet on the ground.
Malaysia's fourth seeds, Chia/Soh, had to work back from a first-game deficit against Jeppe Bay/Lasse MØlhede, eventually hauling past them from 11-all in the decider.
Next for the pair will be the battle against the Olympic champions Lee Yang/Wang Chi-Lin in the third round.
It was a good day for Malaysia, as the badminton powerhouse enjoyed multiple victories.
Seventh seeds Ong Yew Sin/Teo Ee Yi and Man Wei Chong/Tee Kai Wun also progress to the third round in men's doubles. Other Malaysian winners included Pearly Tan/Thinaah Muralitharan, Lee Zii Jia, and Chen Tang Jie/Toh Ee Wei.
Carolina Marin into third round after dominant win against Iris Wang
Spain shuttle star Marin pulled a dominant performance in her first BWF World Championships 2023 match, with her 21-10 21-6 win against Iris Wang.
1994-born Wang did all she could, but Marin proved to be far more experienced and influential, so strong that Wang described in her post-match interview that she felt like being hit by a truck.
"I feel like she's ready for the Worlds," world No.37 Wang said.
"She felt very on. It was very hard to find gaps… I felt I got hit by a truck."